Some people I met had a hard time finding the place. It's especially hard to find when you're getting there right before a concert starts and there aren't fangirls or fanboys to follow. Or even those ajusshis that sit on the side of the road selling stuff that you can ask directions.
I've gone there several times and let me tell you that if weren't for the fangirls, I probably would have gotten lost the first few times. So here's my step-by-step directions to AX-Korea.
View Larger Map
ADDRESS
: 319-33 Gwangjang-dong, Gwangjin-gu, Seoul
METRO STOP
: Gwangnaru Station (광나루역) Line 5. Exit 2
DIRECTIONS
: Go out exit 2 and you should come out to a crosswalk. A big black building building should be right in front of you. It looks something like this: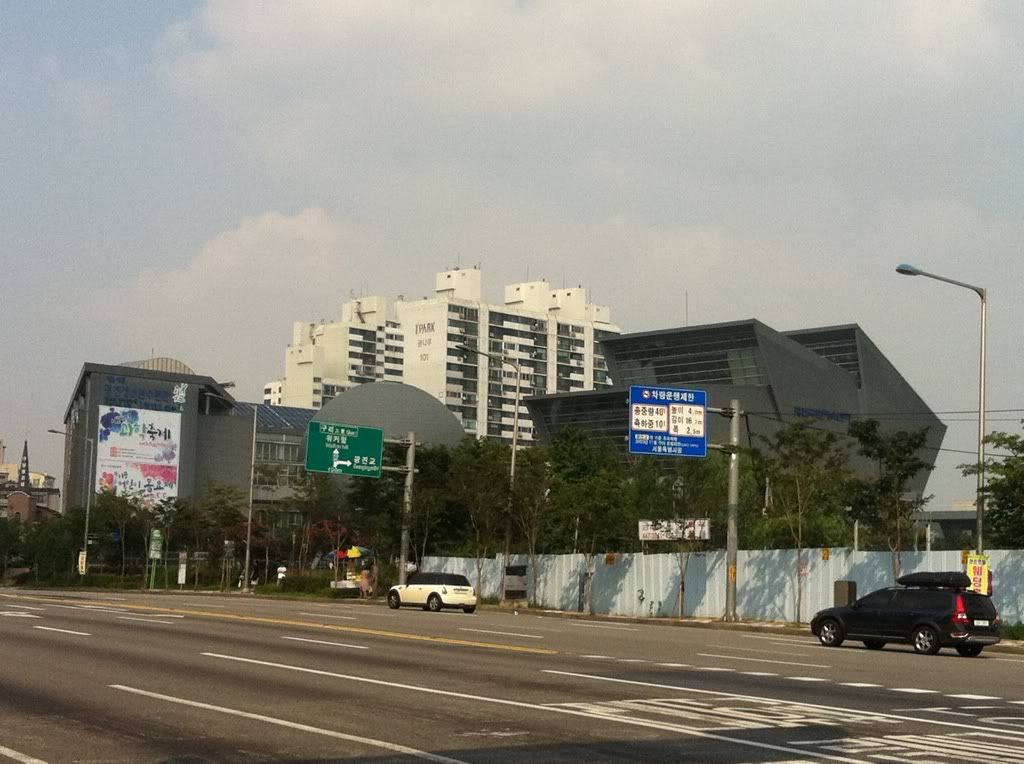 The building in front of the AX-Korea Theater
You will want to cross the road and head to that building. It's not the actual AX-Korea building, but the theater is behind it and that's where you need to go. So after you cross the road and head left toward that black building you should get to a place that looks like this on your right.: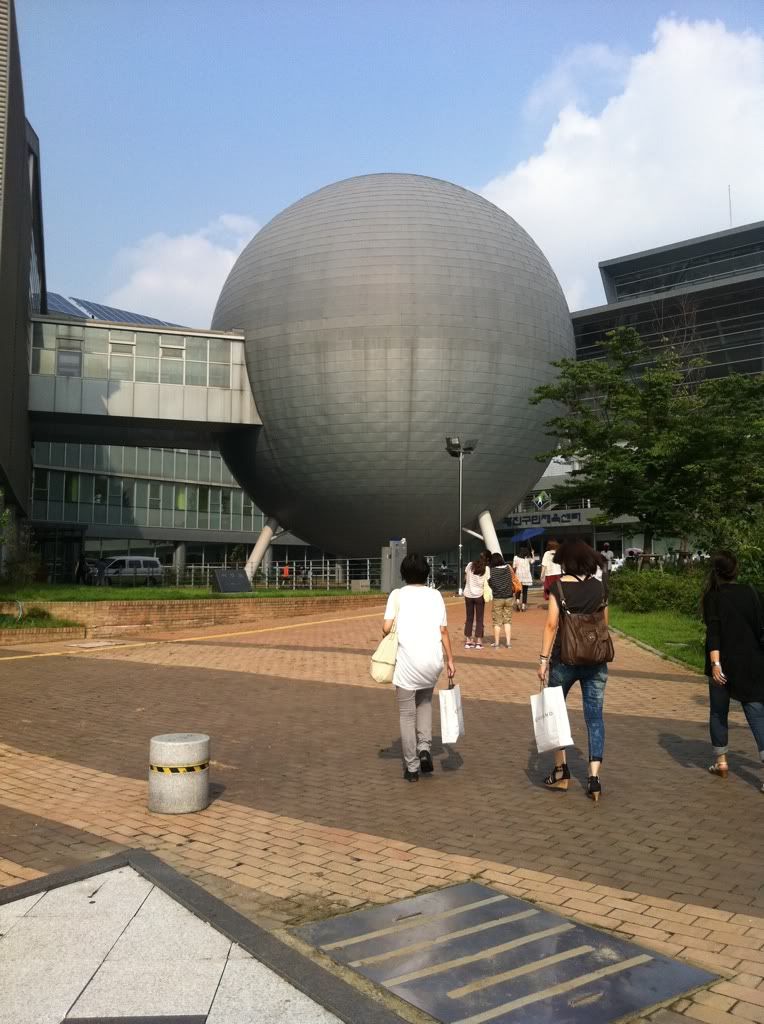 This should be on your right
Head toward that big black ball and go under it.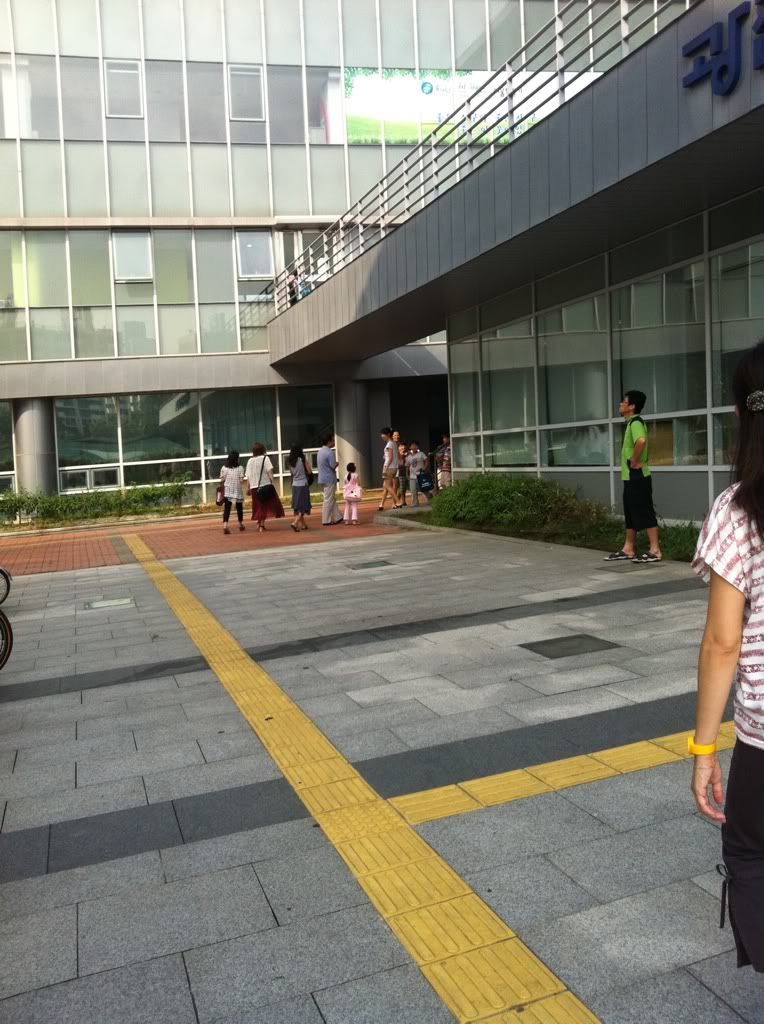 Turn right.
You want to head right here.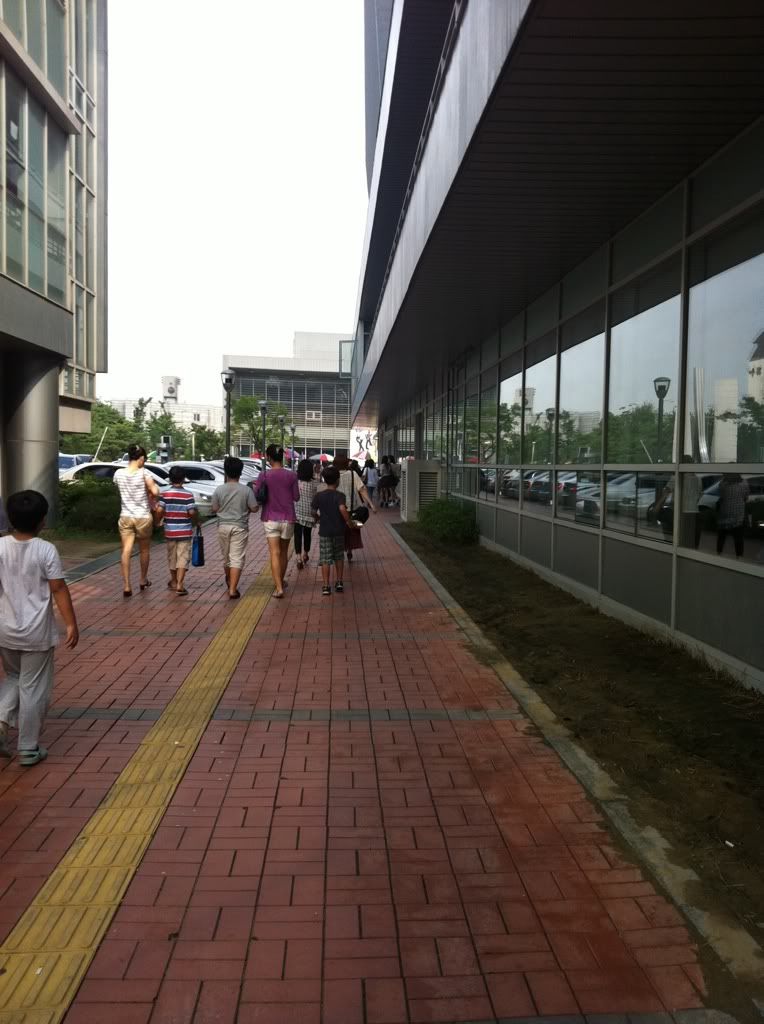 Go straight
It's pretty much a straight shot from here. You'll arrive at your destination and enjoy whatever live music or theater show that you came here to see.
THE LAYOUT: AX-Korea is a live house that features a standing area that can double as a mosh pit sometimes (FTIsland concert became a mosh pit in standing D:) The sections are usually cut in sections A, B, C & D. A and B are standing and close to the stage. C & D are sitting but still on the first floor. AX has a balcony up top for sitting as well. It's a really small venue and is a good place to enjoy concerts in.